Loreto In India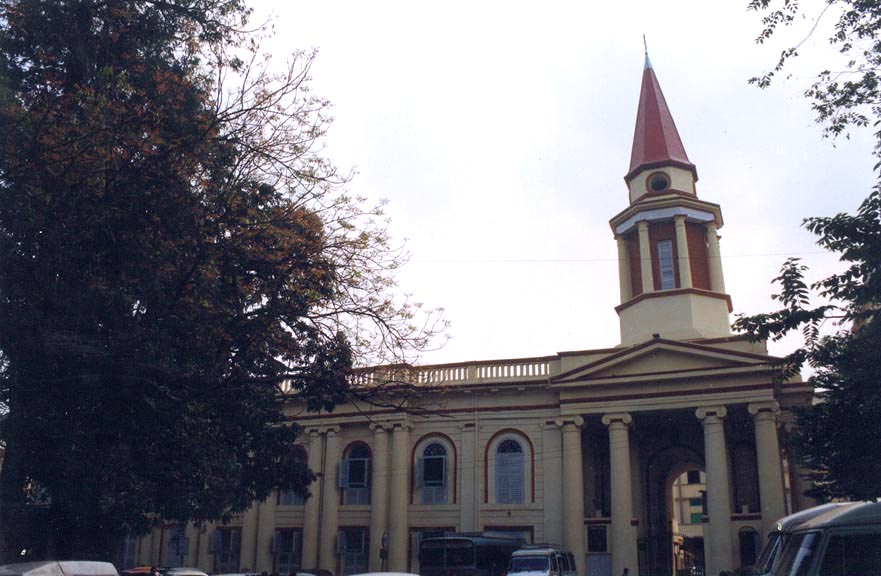 On 10th January, 1842, Loreto House, Calcutta, opened its doors to sixty "Young Ladies". In 1843 Loreto Day School Bowbazar, was founded, while by 1857,Loreto Day School, Sealdah was formally inaugurated.

Simultaneously, in keeping with Mary Ward's dictum to "love the Poor", classes began for orphans at the Murgihatta Cathedral. A branch orphanage was opened in nearby Serampore and another boarding school was founded in Chandannagar. In 1847, orphans and boarders from Murgihatta, Serampore and Chandannagar were shifted to the beautiful grounds of Loreto Convent, Entally. In 1879, Loreto Day School Dharamtalla, founded earlier by laymen, was handed over to the Loreto Sisters.

In the early years, Loreto nuns travelled to Dacca, Chittagong, Vellore, Ootacamund, Saugor, Hazaribagh and Purnea, establishing institutions, many of which were left for others to nurture. Elsewhere, Loreto developed strong and lasting foundations:Loreto Convent, Darjeeling [1847], Loreto Convent, Lucknow [1872], Tara Hall, Simla [1899-1999], and Loreto Convent, Shillong [1909].

Several institutions were especially founded to meet the needs of the rapidly growing Catholic Anglo-Indians in a new railway town: Loreto Convent, Asansol [1877], St Agnes' Loreto Day School, Lucknow, [1904] and Loreto Day School, Elliot Road,Calcutta [1954].

By the early 20th century, Loreto began to widen its horizons. In 1926. St Teresa's Girls' Higher Secondary School was opened for Nepali girls. In 1942: Pushpa Vidyalaya, the first Loreto Hindi medium school, was started for poor children in the compound of St Agnes' Loreto Day School, Lucknow.

1943: Loreto Convent, Doranda, Ranchi was established.In 1965, Loreto found a home in Delhi cantonment.

In the early years of the twentieth century, Loreto ventured into higher education for women.In 1912, Loreto College, Calcutta was founded,while in 1961,a Women's college was set up in Southfield,Darjeeling.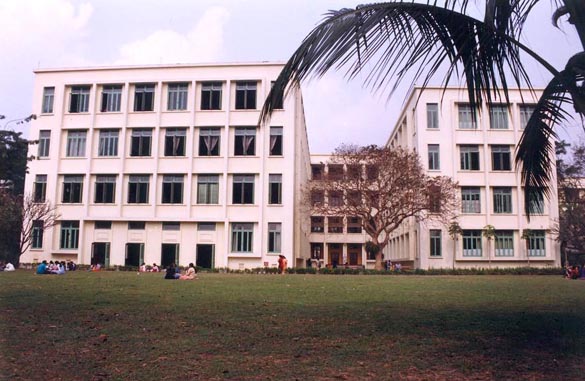 Loreto College Kolkata began as an extension of the School Department of Loreto House. A few rooms were allotted to school leavers and they were prepared privately for the university examinations at which they appeared as non-collegiate students. Affiliation to the university was granted, first in 1912-1913, for Intermediate Arts and later for BA (Bachelor of Arts), ISC (Intermediate Science) and BT (Teacher Training). The old building was knocked down and the present one built in 1959 -1961. In 1997 affiliation for BA Vocational and Communicative English was sanctioned. There is now a computer center which is self-financing. A Women's Cell conducts classes for economically and socially deprived illiterate young women. It aims at employment through literacy and skills.

The Secondary School Teachers Training College was opened in February 1913. The courses first offered were for the Licentiate of Teaching and Bachelor of Teaching. Today it offers a one year post graduate B. Ed. (Bachelor of Education) degree. It is affiliated to Calcutta University and in 1998 it was recognized by the National Council for Teacher Education, a body set up under the NCTE Act 1993. Sixty women candidates are admitted each year.
1950s: Commercial College and Vocational Training center, Loreto House
The Commercial College was first begun in Loreto Dharamtala and shifted to Loreto House in the 1950s. About 30 young women in urgent need of earning a livelihood are trained as secretaries, receptionists, telephone operators and computer literate stenographers. The VTC offers a two year training in tailoring and a one year training in knitting for about 30 girls in need of earning some money to supplement the family income.

1955: The TTC (Trained Teachers' Certificate) is the Primary School Teachers Training Department of Loreto House. Started to provide a course that was lacking in the State - the training of lady teachers for Primary Departments of English medium schools, it is a two year course which can be taken after the completion of the Class XII or B.A Examination. It is conducted and certified by the West Bengal School Education Department. Its also recognised by the National Council for Teachers Education NCte

1961: The Government offered the Loreto Sisters a large house, Southfield, on the slopes of Observatory Hill to begin a women's college as there was no college for women in the whole Darjeeling District at that time.

By the 1970s,new directions were evident in Loreto Education. In 1971, Loreto St Vincent's school was founded in Thakurpukur as a Bengali medium primary school for the poor children of the area. In 1979, Jeevan Rekha, Loreto Delhi, established a coaching programme for village children.

in 1985, the Rainbow school was established in Loreto Sealdah, other innovative projects devised at Loreto Sealdah include a village programme wherein every week some children visit and teach in village schools, the Shikhalaya project initiated with government assistance to get every child in Kolkata into school, and the "barefoot Teacher Training" to impart basic training to teachers of village schools.

Several female literacy programmes were started, including Ankur Vidyalaya - Literacy Programme, Loreto Asansol (1991),Jagriti Literacy and Tailoring center. Lucknow (1994) and Asha Kiran, Ranchi- a literacy and tailoring project,while vocational courses were offered at Akansha Dam, Loreto Day School, Dharamtala and the Vocational training center, Entally.

Outreach programmes include Lolay Primary school (1991). Archana School and Outreach programme of Loreto House school, Kolkata (1992), Sunshine School, Entally - a pre-school foundation class (1992) ,Loreto Sanjeevan Shiksha Sadan, Panighatta taken over from the jesuits (1995), Roshni School, the outreach programme of Loreto Elliot Road (1996), while Asha Deep is the non-formal outreach programme of Loreto Bowbazar (1996).In 1997, Sadam was opened, fulfilling a long time wish of the Late Bishop Benjamin for the Loreto Education Development Center Dharan has engaged three teachers to take coaching classes for 80 children from Government schools and also runs a hostel. At Loreto Outreach Center, Laitkor, classes are conducted daily from 4 pm to 6 pm in rented rooms in two villages for 32 children attending local schools.